Prisoner Cell Block H World
Prisoner Cell Block H forum, community and chat room for fans
Join the internet's biggest and most active Prisoner community - the Wentworth Forum to chat with hundreds of Prisoner Cell Block H fans on various topics, get news about Prisoner reunion events and actors, view rare photos and information, use the live chat room, play the daily quiz and more.
| | | |
| --- | --- | --- |
| | OR | |

Latest News!


MELBOURNE WEEKLY -
BETTY BOBBIT & GLENDA LINSCOTT

- 27 OCT 2011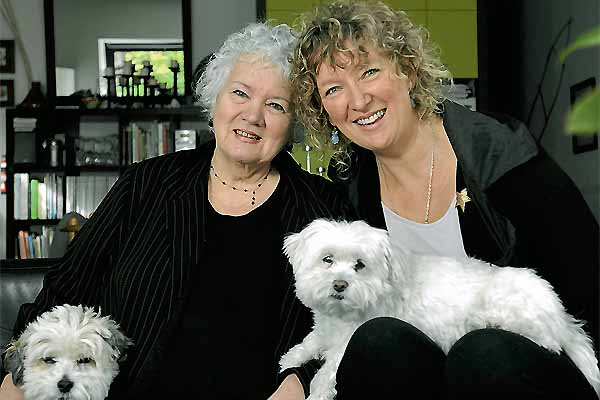 BETTY BOBBITT! GLENDA LINSCOTT! Iconic '80s television show Prisoner challenged its viewers with controversial topics like sexuality, rape and murder. So it's no surprise former stars of the Australian series are coming together once again to look at another confronting issue – HIV among women. MELBOURNE WEEKLY (Melb)
The Heart & Soul Band -
COLLEEN HEWETT

- 26 OCT 2011

Colleen will be performing guest vocals, alongside master drummer David Jones, and his Heart 'n' Soul band in the Kingston Arts Centre Theatre on Saturday 29th October. She'll perform some of her biggest hits including 'Wind Beneath My Wings' and 'Superstar'. This is a great opportunity for any fans to get up close and intimate in our beautiful 94-seat theatre, and to hear her soaring, soulful vocals in an amazing acoustic setting. There are two shows on the day, and there are still some tickets available.
Venue: Kingston Arts Centre Theatre, 979 Nepean Highway, Moorabbin, 3189.
Bookings: 9556 4440 / www.kingstonarts.com.au
Mornings With Kerri-Anne (Nine Network) -
'AMANDA MUGGLETON & VAL LEHAMN'

- 21 OCT 2011

AMANDA MUGGLETON ("Chrissie Latham") and VAL LEHMAN ("Bea Smith") will be guests on this Friday, 21st October's "Mornings With Kerri-Anne" (NINE Network, TV) at approx 09:30AM AEST. The girls will be on screen nationally, discussing all things PRISONER and the upcoming Fundraiser Event for Audacious Dreaming with stand-in hosts, Amanda Keller and Jonesy! Mornings With Kerri-Anne: http://bit.ly/ahUDT8 | CREDIT: http://rishpublicity.com/
STREAM/WATCH HERE
The Jono & Dano Show -
AMANDA MUGGLETON & FIONA SPENCE

- 18 OCT 2011

FIONA SPENCE ("Vera Bennett") & AMANDA MUGGLETON ("Chrissie Latham")! These two Prisoner icons will be guests on "THE JONO & DANO SHOW" tomorrow, Tuesday 18th October 2011, which airs between 16:00-19:00PM AEST. The ladies will be talking Prisoner, the upcoming Event and Audacious Dreaming. The show syndicates to over 29 stations throughout Australia! We're very excited about this one!
LIVE STREAM: http://www.jonoanddano.com.au/listen | Credit: http://rishpublicity.com/
DOWNLOAD HERE
Award For Denise Morgan -
'AWGIES' TO HONOUR DENISE

- 20 SEP 2011

Respected television writer and script producer, the late Denise Morgan will be posthumously awarded the Hector Crawford Award for Outstanding Contribution to the Craft in the Field of Script Editing. Morgan worked on numerous Australian productions including Matlock Police, Home and Away, Embassy, The Flying Doctors, Murder Call, Stingers, Water Rats, Blue Heelers, All Saints and Prisoner. She got her start working for Crawford Productions.
Prisoner Cast reunite -
'ICONS OF AUS TV' EVENT

- 6 SEP 2011

On 11.11.11, remembrance day, and ironically a date resembling a set of prison bars, fans of the cult television series are gathering in Saint Kilda, Melbourne, in the company of some of the most recognisable faces from 'Prisoner', who have since gone on to become television icons in Australia and around the world. The Event will serve two purposes; to raise money to support AudaciousDreaming.com AND their project 'A Fairytale Life'. FIONA SPENCE ("Vera Bennett"), VAL LEHMAN ("Bea Smith"), ELSPETH BALLANTYNE ("Meg Jackson"), JUDE KURING ("Noeline Bourke"), PAULA DUNCAN ("Lorelei Wilkinson"), JANET ANDREWARTHA ("Reb Keane"), ANNIE PHELAN ("Myra Desmond"), BETTY BOBBITT ("Judy Bryant"), MARGOT KNIGHT ("Sharon Gilmour"), GLENDA LINSCOTT ("Rita Connors"), PETA TOPPANO ("Karen Travers"), JENTAH SOBOTT ("Mouse"), DEBRA LAWRANCE ("Daphne Graham"), LOIS COLLINDER ("Lurch"), KIRSTY ADAMS ("Officer Anne Yates"), LESLEY BAKER ("Monica Ferguson"), MAGGIE MILLAR ("Marie Winter"), LOUISE LE NAY ("Sandy Edwards"), JACQUI GORDON ("Suzi Driscoll") & MORE TO BE ANNOUNCED. Details here!
Blood Brothers -
AMANDA MUGGLETON

- 1 SEPT 2011

AMANDA MUGGLETON will play Mrs Johnstone in "Blood Brothers" in Perth, WA this November 10th to December 4th..... "The Metcalfe Playhouse and IAJ International are delighted she returns to Perth to add Mrs Johnstone to her repertoire. She is joined by a strong local cast including Nick Maclaine, Gérard Schneider and Sarah McNeill."
From The Outside Book -
BETTY BOBBITT

- 20 AUGUST 2011

"Betty Bobbitt has been an actor, writer and director for over 50 years. Brought to Australia in 1962 to appear on television, she remained in the country and her award-winning career has encompassed everything from revue to Shakespeare, television and film. In 1979 she was offered a thirteen-week role in the popular television series, Prisoner, and left five years later. From the Outside is her story of the trials and delights of working on a long-running series". Paperback version of the book personally signed by Betty Bobbitt. The book will personalised with Betty's signature and a greeting addressed to your first name as it appears on your Paypal details. CLICK HERE TO ORDER!
The Threepenny Opera -
AMANDA MUGGLETON

- 23 APRIL 2011

In this major collaboration between Malthouse Melbourne and Victorian Opera, Richard Gill conducts an ensemble of 19 thieves, whores and tramps drawn from the hot and dangerous firmaments of opera, music theatre, cabaret and every dive in between. Heading up this debaucherous rabble will be the ever-fabulous Paul Capsis, Eddie Perfect and AMANDA MUGGLETON ("Mrs Peachum"). A raucous comedy, bawdy musical and acerbic political satire, this production imperiously shoves aside the pretensions of modern world civility to revel in all that is corrupt and squirming beneath. Dare to imagine a Brechtian Underbelly with songs... Sydney Wharf Theatre from 1st September to 24th September, 2011.
Sad News -
VALE: DENISE MORGAN

- 25 JUNE 2011

On behalf of Denise Morgan's family and friends, I have been requested to impart this very sad news... "With a huge heartfelt regret I am delivering the sad news that our beloved, talented friend and colleague, Denise Morgan sadly passed away on the morning of Saturday 25th of June, 2011. Denise was a great mentor, always supporting and encouraging the development of talent - especially young talent - not only in writing and acting but in every field of life. Denise was a wonderful soul, always remaining positive, light, humorous and mindful. It comes as a great loss to "us" all, and to those who were fortunate enough to know her - especially those who had the pleasure and privilege of working alongside her throughout a long and successful career (including Prisoner, Episode 1-200)." May all your thoughts and prayers be with Denise and her family at this time.
Prisoner Returns to Australian TV -
111 HITS

- 7 MARCH 2011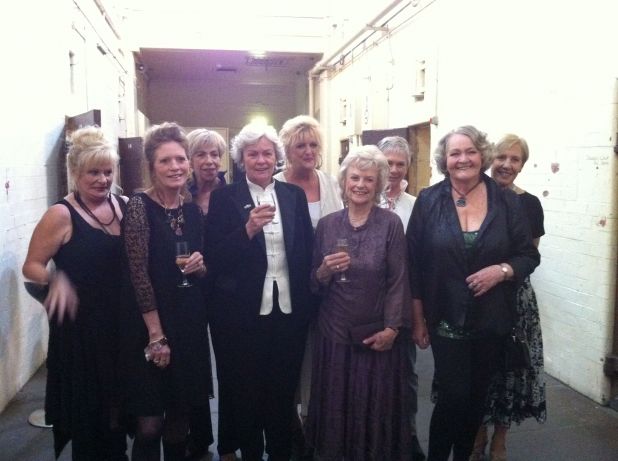 111 Hits, FOXTEL are re-showing the entire series from Episode 1 on Monday 7th March 2011 at 18:30PM! The ladies of Wentworth make a welcome return!! The people at 111 Hits have put a lot of hard work into promoting the show's return, including a large media event (and dinner) at the Old Melbourne Gaol, held on Wednesday 2nd March. Many of the original cast including Fiona Spence ("Vera Bennett"), Judith McGrath ("Colleen Powell"), Patsy King ("Governor Erica Davidson"), Colette Mann ("Doreen Burns"), Val Lehman ("Bea Smith"), Jane Clifton ("Margo Gaffney"), Elsepth Ballantyne ("Meg Jackson/Morris"), Carol Burns ("Frankie Doyle") and Margaret Laurence ("Marilyn Mason") were on hand to speak to the media, and ex- Killing Heidi singer Ella Hooper performed her rendition of the theme tune 'On The Inside'. Amanda Muggleton ("Chrissie Latham") couldn't attend due to theatre commitments, but that didn't stop her presence from being felt as a video message from Amanda was beamed across a huge TV screen to her former cast mates!
WATCH 'A CURRENT AFFAIR' FEATURE ON PRISONER HERE (STREAMING)
READ MIK GRIGG'S ARTICLE ON PRISONER IN SYDNEY MORNING HERALD
READ DAVID KNOX OF TV TONIGHT'S INTERVIEW WITH THE CAST
Screen Star Events -
JANE CLIFTON

- 26 FEBRUARY 2011

Wentworth Detention Centre's very own firestarter is making a welcome return to the UK this Summer - actress, radio personality and singer JANE CLIFTON (Prisoner's Margo Gaffney) will be appearing at a special fan event in Birmingham on 16th July 2011! Jane is excited to be coming back to UK shores again following her previous successful visits in the past - fans can look forward to chatting with Jane about her time in the famous Aussie cult drama Prisoner and there may even be the chance of the odd song or two! Jane was recently seen guest starring in Neighbours and also has a very successful music career under her belt with her first solo album in 2001 The Marriage of Style receiving some excellent reviews. Click HERE for details
Screen Star Events -
ELSPETH BALLANTYNE

- 15 FEBRUARY 2011

The hugely popular star of 'Prisoner' as Meg Morris nee Jackson, and much loved Australian actress is making an ultra rare visit to the UK in May 2011 and would LOVE to meet to everyone! Elspeth's last public appearance in the UK was over 20 years ago so this chance to meet her is something you won't want to miss! Courtesy of Screen Star Events we're giving you the chance to meet the ONLY main character in the production who stayed with the series during its' amazing 8 year run from start to finish. Both Screen Star Events have SOLD OUT. For further information, please visit the site!
Just The Ticket -
AMANDA MUGGLETON

- 03 FEBRUARY 2011

Amanda opens in her one-woman show tonight for the Ensemble Theatre in Sydneys Kirribilli. It runs til March 27th and its getting rave reviews already! "Somehow, the illustrious career of Amanda Muggleton has, ostensibly, passed me by. I'm the poorer for it. In Ensemble's world premiere of Just The Ticket, by English writer Peter Quilter, she's so astonishingly, enviably expert and effortless it's eye-watering (for other actors, anyway)." CRIKEY (Web) / "the irrepressible Muggleton grabs every chance, works the room, breaks the 'fourth wall' with ease." STAGE WHISPERS / "Muggleton's comfort and ease with herself and her material were instantaneously transferred through to the audience. You almost felt as if she actually was good friends with a great number of audience members and wasn't afraid to stop for a casual chat!" ARTS HUB
Love, Loss & What I Wore -
AMANDA MUGGLETON

- 29 DECEMBER 2010

Amanda Muggleton stars alongside Magda Szubanski, Natalie Bassingthwaite, Mirrah Foukles in the premier of 'Love, Loss & What I Wore' - Sydney Opera House from 29th December to 30 January 2011! Tickets are selling out FAST!
Screen Star Events -
MAGGIE KIRKPATRICK & GLENDA LINSCOTT

- 29 JUNE 2010

Due to overwhelming demand for their forthcoming events featuring GLENDA LINSCOTT and MAGGIE KIRKPATRICK announced this week, Screen Star Events are pleased to announce that they have secured a SECOND date featuring two of your Prisoner favourites! They've been absolutely blown away with the response that everyone has given following the announcement earlier this week - this has been their fastest selling event ever! So, to make sure that people don't miss out, the whole event will also take place in Birmingham on Sunday 14th November too! A limited number of ALL DAY PASSES are now on sale via the Screen Star Events website. If you weren't quite fast enough in booking for Saturday, you might be able to make it after all - but you'll have to be quick because they expect that this second (and final) date will also sell out soon.
Green Lizard Australia -
VAL LEHMAN

- 28 JUNE 2010

Ever wanted to walk in Val Lehman's footsteps?!! Well, now you can - literally! Val has teamed up with Australian-owned sheepskin boot Company 'Green Lizard Australia' (www.greenlizardaustralia.com) to launch her own Limited Edition range of signature sheepskin boots stylishly adorned with her autograph. 'Prisoner' fans have definitely been considered during the manufacture of these luxurious sheepskin boots. Not only is Val Lehman's autograph delicately embroidered on the side pocket, which also has a 'prison bars' theme, included with each pair of sheepskin boots sold will be a hand-signed autographed photo featuring Val as the legendary 'Bea Smith'. Importantly, for each pair of boots purchased, fans will be helping Green Lizard Australia to benefit Australian charity 'Positive Women'. For those of you unaware, Positive Women is the only national Australian charity working to improve the quality of life of women and families affected by HIV. (www.positivewomen.com.au).
The Soap Show -
JENTAH SOBOTT

- 29 APRIL 2010

Jentah "Mouse" Sobott will be interviewed by Ian @ The Soap Show on 28th May. Questions are to be emailed through to Ian at the following email address - mouse@thesoapshow.com
The Librarians -
AMANDA MUGGLETON

- 27 APRIL 2010

Amanda Muggleton will shortly be filming a guest role for an upcoming episode of the ABC Network TV Show 'The Librarians'. She will play one of the main characters mother's 'Rose'. She will be squeezing the shoot in between her appearances in Calendar Girls, now playing in Sydney.
A Current Affair -
MAGGIE KIRKPATRICK

- 27 APRIL 2010

Watch an interview HERE with Maggie Kirkpatrick from CH7's 'A Current Afair'.
The Soap Show -
PETA TOPPANO

- 11 March 2010

Peta Toppano will be interviewed for The Soap Show on April 9th. If you are interested in asking Peta a question then please submit something to Ian by April 7th on peta@thesoapshow.com
TV Week Logies Hall of Fame -
PRISONER

- March 2010

Prisoner is one of nine contenders in the running for a Hall of Fame Award at the 2010 Logies.
Read David Knox's TV Tonight article HERE!
Read The Australian's article HERE!

Screen Star Events -
LOUISE SIVERSEN

- 5 March 2010

Screen Star Events are delighted to announce that we have been fortunate enough to secure another much loved Prisoner star to attend their Events. They only have a very limited number of places available, so if you would like to attend please contact them as soon as possible. Their events are carefully planned to provide an intimate atmosphere in order for you to really get to know the actor. With thanks to Fremantle Media, Louise Siversen will delight the Prisoner fans with a live commentary of one of Prisoner's most talked about episodes - the Episode 600 Riot.

BIRMINGHAM, ENGLAND, SUNDAY 28TH MARCH 2010 - Guests to arrive for 3pm
GLASGOW, SCOTLAND, TUESDAY 30TH MARCH 2010 - Guests to arrive for 7pm

An event not to be missed! Cost per person: £100 To register your interest, please contact the team at loukelly@screenstarevents.com
Madagascar -

AMANDA MUGGLETON

- 1 March 2010
Madagascar is the haunting story of a mysterious disappearance that changes three lives forever. At three different points in time, three people find themselves in the same hotel room overlooking the Spanish Steps in Rome: June, a young woman who works as a tour guide of the city's ancient ruins; Lilian, her wealthy and elegant jet-setting mother; and Nathan, an awkward university economist and the best friend of Lilian's deceased husband. "When I read this play, I could not put it down. I was captivated by the beauty of the language and enticed by the fascinating mystery that lurks beneath this delicate character study. Amanda Muggleton, who has entertained so many of you over the years, returns to Perth to bring to life the matriarch of the play alongside Rebecca Davis. I hope you will enjoy unravelling the mystery as much as I did." Kate Cherry. "Madagascar" opens at the Playhouse Theatre, Nedlands (Perth, WA) on 23rd October to 7th November.
Calendar Girls Tour Dates -
AMANDA MUGGLETON

- 24 February 2010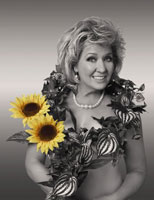 CALENDAR GIRLS is based on the very successful film of the same name starring Helen Mirren and Julie Walters, which in turn was based on an uplifting and inspiring true story that is quirky, poignant and hilarious. A group of extraordinary middle-aged women, members of a very ordinary Yorkshire Women's Institute, spark a global phenomenon by persuading one another to pose for a charity calendar with a difference! As interest snowballs, the Calendar Girls find themselves revealing more than they'd ever planned!
With a number of special guest stars still to be announced, CALENDAR GIRLS is thrilled to have secured Lorraine Bayly, Rhonda Burchmore, Cornelia Frances and Amanda Muggleton to play four of these magnificent women.
Currently playing to sold-out houses at the Nöel Coward Theatre on the West End, CALENDAR GIRLS will play Brisbane Lyric Theatre from Thursday 8 April to 18th April. It will then move to the Theatre Royal, Sydney from 29th April to 13th June and then on to the Comedy Theatre, Melbourne from 17th June to 1st August, 2010.
Fanfayre -
PETA TOPPANO

- July 2010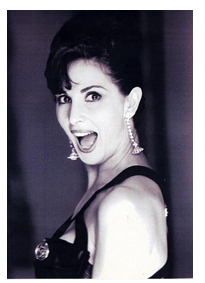 Actress PETA TOPPANO star of 'Prisoner', 'Return To Eden', 'Home & Away' and 'Fields of Fire' is returning to the UK this coming summer! Peta's upcoming trip will include a Lunch Event with fans at The Old Joint Stock Theatre in Birmingham, UK is on Saturday 31st July 2010. For anyone interested in meeting Peta Toppano, please register your interest as soon as possible by emailing: Hazel Prosser at Fanfayre - events@fanfayre.com
This is a unique and rare opportunity to meet one of Australia's leading actress' in person. DON'T MISS OUT!
Please direct all enquiries to Fanfayre, NOT Peta Toppano Online. Thank you.
For those of you in the UK, remember to tune into CBS Drama on Thursdays at 8:00pm to see Peta and other familiar faces in 'Return to Eden'
Me & Jezebel -
AMANDA MUGGLETON

- February 2010

Amanda Muggleton ("Chrissie") will be starring in a one-woman show called "Me & Jezebel", based on the life of Bette Davis, which opens at the MECC (Alfred Street), Mackay, Queensland on February 23rd (8PM) and February 24th (2PM & 8PM). Amanda will also appear in John Frost's production of Calendar Girls, which opens in Brisbane at the Lyric Theatre from 8th April - 18th April, before touring nationally. Amanda will also be appearing for Black Swan Theatre's production of "Madagascar" in October 2010.
The Swimming Club -
CAROLINE GILLMER / TINA BURSIL

- January - March 2010

Six friends. A Greek island. A summer romance. Thirty years later, would you dive in again? A seductive new comedy from the writer of Hotel Sorrento and Inheritance. In 1983, when they were footloose and fancy free, they spent one glorious summer together working and loving on a Greek island. Now that they are middle-class, middle-aged, mid-career and mortgaged to the hilt, do they really want to carry all their burdens halfway round the world for a reunion? Stars CAROLINE GILLMER & TINA BURSIL, for Melbourne Theatre Company. For more information, click HERE.
Underbelly 3 -
SIGRID THORNTON

- January 2010

(From TV Tonight) Celebrity gangsters, crooked cops, violence, sex scenes, a ripping soundtrack, star turns, urban folklore coming to life before our eyes -Underbelly's infamy is now so well entrenched in Australian television that we know what to expect. As the theme reminds us, "it's a jungle out there." Set against King's Cross from 1988-99, UNDERBELLY's third series has glitzy strip clubs, extortion rackets, drag queens and street brawls. Sigrid Thornton also adds a dash of class to the second hour as Australian Federal Police Inspector 'Gerry' Lloyd. Other Australian actors to appear across the series will include Steve Bastoni, Matt Day, Paul Tassone, John Waters, Andrew Bibby, Salvatore Coco, Jessica Tovey and Damien Garvey. For more information, click HERE.
Australia Day -
JANE CLIFTON

- January 2010

The City of Whitehorse Australia Day Twilight Concert and Fireworks is a fantastic way to enjoy this special public holiday among family, friends and the community. Our Australia Day Ambassador Jane Clifton, a talented Australian actor, singer and writer, will host an evening of reflection, celebration and spectacular entertainment. The concert, to be held at the Whitehorse Centre Soundshell, 397 Whitehorse Road, Nunawading. For more information, click HERE.
Sad News -
MONICA MAUGHAN

- January 2010

THE Australian actress Monica Maughan has died in Melbourne. A veteran of the theatre, she launched her career in the 1950s and has worked with all of Australia's major theatre companies. She also had many TV roles, including "Pat O'Connell" in Prisoner and Monica McHugh in the 1994 ABC series The Damnation of Harvey McHugh, for which she won a Silver Logie and an AFI award. Read MORE.
Cast Interview -
PATSY KING

- Audio, MP3 December 2009

Patsy King, best known as Governor Erica Davidson, is emerging from the wings to tread the boards again, in a stage production of A.R. Gurney two hander, Love Letters. First performed in 1988, the play features two actors reading letters their characters have written to each other over 50 years. It has been performed numerous times with celebrity pairings, and picked up a Pulitzer Prize along the way. To listen to an MP3, click HERE.

For more news on Prisoner events, actors and happenings in the Prisoner Cell Block H community.

Read latest news
New website name & address
Wentworth Forum is now under the new name
http://www.prisonercellblockhworld.co.uk
which encompasses the Wentworth Forum, please update your bookmarks. Use the above links or left menu to enter the forum or register.