NEWSFLASH!
Due to unforeseen circumstances, two places have unexpectedly become available for this event. If you would like the opportunity to dine with Fiona Spence on 14th November, please email admin@val-lehman.com NOW!
An update from The Official Val Lehman Website:
"*~*~*~ AN AUDIENCE WITH FIONA SPENCE *~*~*~
('Vera Bennett' in 'Prisoner: Cell Block-H', 'Celia Stewart' in 'Home & Away')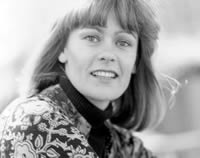 DATE: SATURDAY 14th NOVEMBER 2009
VENUE: THE OLD JOINT STOCK THEATRE
4 TEMPLE ROW WEST
BIRMINGHAM (CITY CENTRE)
B2 5NY
(Mins from New Street Railway Station)

COST: £100.00 per person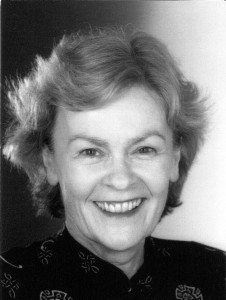 The Official Val Lehman Website is delighted to announce the first of our 2009 events, 'An Audience with Fiona Spence'. As with previous similar occasions this will be a bespoke event offered to a LIMITED number of chosen guests in the company of a 'Prisoner' stalwart seldom seen on UK shores. The chance for you to dine and ask all those questions, perhaps not possible at a larger gathering. Fiona needs absolutely no introduction, and many of you will want to ask about her time in 'Home & Away' as well as 'Prisoner'. It's 16 years since this popular Actress was last in the UK, so no die-hard 'Prisoner'/'Vera'/'Celia' fan will want to miss her!

Over the years we've frequently been asked about the possibility of bringing Fiona to the UK, so you can't say we didn't listen!!
PLACES ARE NOW EXTREMELY LIMITED and booking fast! DO NOT MISS THIS CHANCE!
Below Fiona has written a lovely personal message to you all:
___________________________________________________
MESSAGE TO 'PRISONER' and 'VERA BENNETT' FANS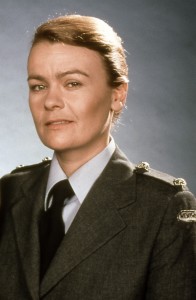 "Hi Guys
November can't come quickly enough!
It has been 16 years since I was in the U.K. performing "Prisoner the Play" in some of the most wonderful theatres I have ever performed in. At that time I was astounded and delighted by the reception I received. I met some great people backstage – all fans of 'Prisoner' and I'm now looking forward to catching up with some of you again.
I will be hosting a Luncheon for 'Vera' fans in November and would like to invite you to join me. We should have lots of fun and some laughs at a time when the world can do with it!
I will also be bringing photos and merchandise from both 'Prisoner' and 'Home & Away'. Not being of the website brigade this will be an opportunity for me to be able to thank you all for being such amazing supporters and followers of both myself and 'Prisoner'.
I look forward to meeting you all in person and testing your memory which is probably better than mine!
Very warm wishes
Fiona Spence"
___________________________________________________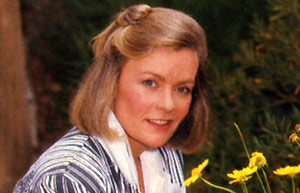 Booking enquiries for this unique occasion to be sent to:
admin@val-lehman.com
Please entitle your message 'An Audience with Fiona Spence'
Many thanks"
For more information and to book for this event, visit the bulletin board of the Val Lehman website.
Note: This event is run by The Official Val Lehman Website so please direct any enquiries about this event to The Official Val Lehman Website.
PLACES NOW EXTREMELY LIMITED
Tags: actors, anniversary, autographs, cast, fans, party, photos